To many times I see a good CRM system being used as just a database list of names. I hear how it really doesn't do anything to help generate and follow-up on leads.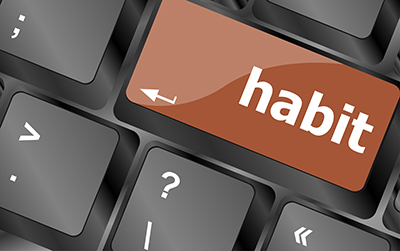 If you make it a habit to use it every day it will help you generate and close new leads. How?
1. Use the calendar.
Start adding tasks to contacts you need to communicate with today this week, next week and later this month. Schedule calls, tasks, meetings, etc… Make sure you add reminders to your activities so it can help you be on top of what you need to do each day.
2. Record your completed activities with notes so you can easily review your progress.
Once you complete an activity immediately schedule the next follow-up activity. Doing this gives you an ongoing record of what you have done with the person and what you need to do next.
3. Every morning log into your CRM to check your agenda for the day.
Don't rely on your memory or finding that lose paper note on your desk to tell you.
4. Start sending emails to your contacts and leads from within the CRM system so they are attached to their record and easy to find when you need them.
It's much easier and faster to go to the lead or contact and review your emails with that person than searching for emails in your inbox.
5. Found a new lead? Enter your information as you get it so you don't lose track of following up on the new lead.
When you have added the new lead add a follow-up activity so now you won't forget to contact them. Don't push it off until later or tomorrow. You'll forget and then look around your desk to dig out the information to add later.
6. Group your contacts into category types (Leads, Prospects, Contacts, product or service interest, hot lead, etc..)
So you can follow up easily with them and send out multiple emails at once about what they are interested in knowing more about.
7. Call lists: When sending your emails have a call-to-action in it that they must click to a web page or download a document.
Then in your CRM create a call list of the leads/contacts that showed an interest by clicking on your call-to-action and start calling for a sale. Most CRM systems will automate that for you.
8. Everyday review all your opportunities.
Track opportunities more easily and timely using the CRM opportunity system. Know what stage of the sales process you are along for each opportunity. Then call the ones you want to close right away.
9. Keep a record in your CRM of quotes, sales orders, and invoices
You can see what the lead/contact has bought in the past and is interested in buying now.
10. Use the mobile application from your CRM while away from your desk.
It can remind you to make calls and follow-up with people to close sales while out of the office. While on site with a contact use it when asking them when to follow-up. Scheduling it right there shows you stay on top of your customers and pay attention to their needs. Also another advantage to a CRM mobile app is the ability to give you driving directions from the address of the lead or contact record in the CRM on your phone. It will help you get there on time.
If a CRM system could generate leads and close sales automatically I would start it up every day and watch the money to come in. Unfortunately that isn't going to happen.
Starting new habits can be a challenge but if you start one new CRM habit each day or at least one per week you'll see the reward of using a CRM quickly. Your CRM system will work alongside of you and be part of your team every day. You'll increase your efficiency, close more opportunities and help you increase your sales and profits. So start your CRM habit today!
If you would like to receive more articles about automating your business, just sign up for our newsletter here.